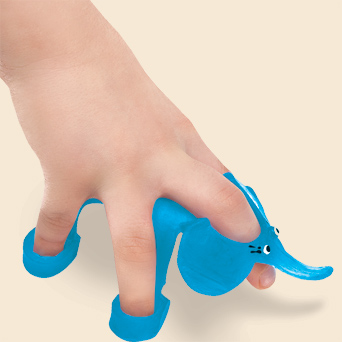 Toddler Baby Elephant
Nowadays people spend a lot of time looking at screens and pressing buttons. Children lack live games in which they could create stories themselves and move the characters directly by holding them with their fingers.
Funny Animal Theatre makes this possible. It is a truly developing and training toy. The characters of the children's theatre are lovely animals that become alive with a slight movement of the hand. Just put your child's fingers in the toy and move them a little, and the funny hero is here, ready to play. (more…)
Toddler Baby Ostrich
Finger trainer for the development of fine motor skills and hand coordination
Attention: parents and kindergarten supervisors!
Put the skill-trainer on children's fingers, as shown in the picture.
Now teach the ostrich to move.
This playful exercise will assist in the development of fine motor skills and hand coordination. The Baby Ostrich can walk, run, jump over the barriers, tilt her head, dance, play football, raise different objects and perform any other tricks that the child can invent. (more…)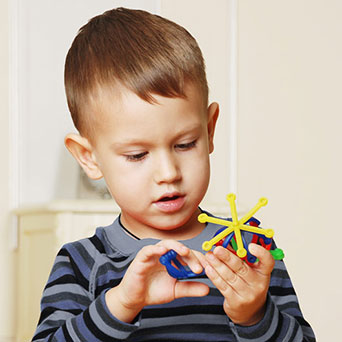 Inventor
3D-construction set and intelligence trainer
No templates and standards – create what you want!
People everywhere are obsessed with computer games, and so there are very few real and live games left to play with your family. Especially games that develop imagination, abstract thinking and manual dexterity.
The INVENTOR is an educational family game that will be interesting for both kids and adults. The universal 3D-construction set is made of soft, flexible elements that stimulate intellectual development. It gives adults the rare chance of showing their children a fine example of creativity. (more…)